Pediatric Specialists of Franklin County came into existence in July 2000. Over these past twenty one years, our office has kept on trying to improve and expand its services. Our team consists of experienced, compassionate clinicians and friendly , nurturing staff members who take pride in giving our young patients the personalized pediatric care that they deserve. We understand that you have a choice of physicians in the Waynesboro and adjoining areas, and we appreciate your consideration. We can assure you that you'll feel confident in our ability to meet all of your expectations. All of our clinicians are highly educated professionals who have undergone rigorous academic and clinical training in pediatrics. We maintain a high level of expertise through continuing education in order to provide the most up-to-date care for the young patients we are privileged to serve. Pediatric Specialists of Franklin County believes in a team approach to your child's health and well-being, so all of our clinicians collaborate with parents to provide the highest level of care. We appreciate the opportunity to care for your child and pride ourselves on making pediatric care a pleasant experience for all of our patients.
Our office is located is the attractive brick building behind Waynesboro Hospital on 27 Vista Drive, Unit 3 and 4. The office has a handicap access and plenty of free parking. We are available for our patients 24 hours a day 7 days a week. Our hours of operation are from 8.30 a.m. to 5 p.m. Monday through Friday at our main office. Main office is closed on weekends and holidays. Same day appointments are usually available. We see patients from newborn to age 22 years, so you don't need to find a new medical provider when your child turns 18 years old. All after hours telephone calls to office are handled by the Medical and Nursing staff of our Practice. In addition, there is 24 after hours Waynesboro Hospital coverage for our patients through a combined pool of Pediatricians including Drs. Rishi and Dr. Khalil.
---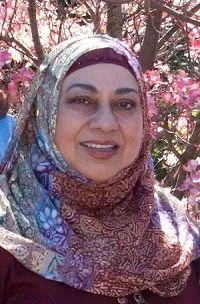 Dr. Rishi is a board-certified Pediatrician who has been in pediatric practice in Waynesboro for the past twenty-four years. She has active staff privileges at Waynesboro Hospital. Dr. Rishi did her medical schooling at Dow Medical College in Pakistan. Throughout her school years she was among the top five percent of her class. Dr. Rishi received further postgraduate training in General Pediatrics and various pediatric specialties at the Royal hospital for Sick children and Queen Mother Hospital in United Kingdom. For her residency in General Pediatrics, Dr. Rishi attended Hershey Medical Center, Hershey and did her Fellowship in Pediatric Cardiology at Emory University, Atlanta. She is member of the American Academy of Pediatrics, Pennsylvania Medical Society, and American Medical Association.
---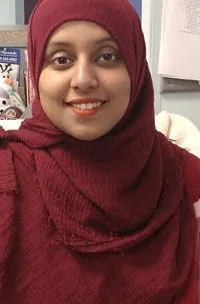 Erum Khalil MD FAAP joined our office in August 2017. She attended Dow Medical College in Pakistan. She completed her Pediatric residency at Monmouth Medical Center in NJ. She is board certified in Pediatrics and is a member of American Academy of Pediatrics and American Medical Association. Nothing satisfies her more than helping children thrive and be healthy. In her free time, she loves to be with her 2 boys and is expecting her 3rd son in April 2020. :)
---
---
---