Pediatric Specialists of Franklin County welcomes new patients. Choosing the right pediatrician for your child is one of the most important decisions you will make. By selecting Pediatric Specialists of Franklin County, you can feel confident and comfortable that you have made the right decision.
Are you expecting? We are happy to see parents for a "get to know us" visit so you can see our office and meet the staff. There is no charge for this visit.
To understand what to expect for your child's first visit to our practice, please read through this page.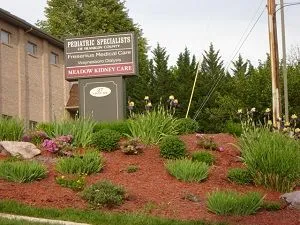 Our Mission
Our practice is working together to build life-long relationships between our staff and our patients by consistently providing our patients with compassion, excellence, and value. To fulfill this mission, we are committed to:
Improving the lives of the children we serve by providing quality care in a child-centered environment.
Listening to our young patients and their families who we are privileged to serve.
Guiding our patients along a path of optimal health and wellness.
Continually pursuing excellence at all levels through continuing education.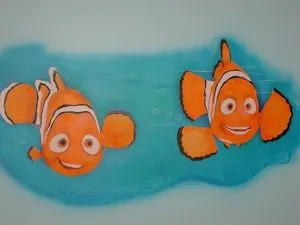 What to bring to your first visit?
We work hard to ensure that your child receives prompt medical care in a comfortable, child-friendly office setting. To help expedite the first appointment, we ask that you please bring your medical history information, including their immunization record. Please plan to arrive early and bring a list of medications that your child may be taking, including the strengths and dosages of each one. We suggest that you write down any issues that you would like to discuss with the medical provider prior to your arrival. Our practice accepts most insurance plans, so be sure to bring your insurance card with you. Co-pays are due at the time of the visit. Any missed appointments will be charged a fee, so please remember to call us at least twenty-four hours in advance if you need to cancel an appointment.
What to Expect
On the day of your child's first visit to our office, we recommend arriving a few minutes early. This allows extra time for finishing up any registration forms and ensures you have plenty of time to get acquainted with our staff and office. We look forward to meeting you and joining with you to help your child maintain optimal health.
Patient Forms
We are also happy to offer you the option to download, print and complete our office forms to reduce wait times during your first appointment.

In order to view or print these forms you will need Adobe Acrobat Reader installed. Click here to download it.
Directions